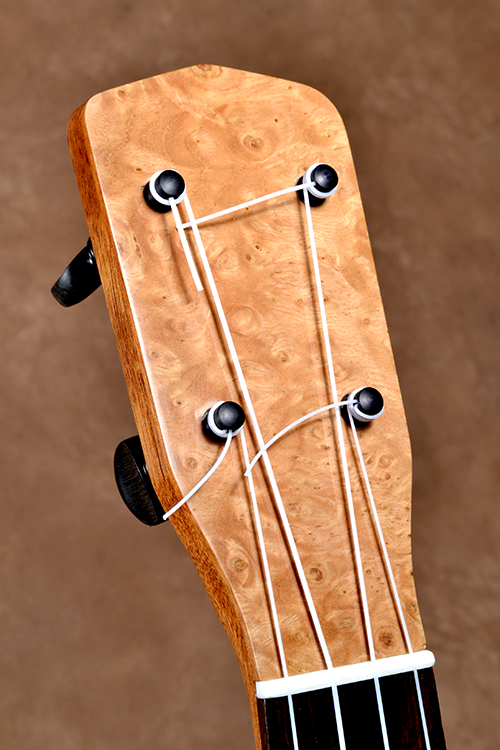 Title: Royal Elm Burl
Type: Soprano

Royal Elm Burl is a sublime Soprano ukulele constructed of curly California (or Claro) Walnut paired with a Western Red Cedar soundboard. A stately piece of Elm Burl carefully caps the peg heads along the genuine Honduran Mahogany neck. Fun fact, Elm Burl is the same lush wood as found in the dashboard of a Rolls Royce, and gives this ukulele untold refinement.
The fret markers on the Rosewood fingerboard are wooden inlays and the edge binding is comprised of Rosewood with a fine white purfling.