Title: Moray Eel
Type: Concert
Year: 2006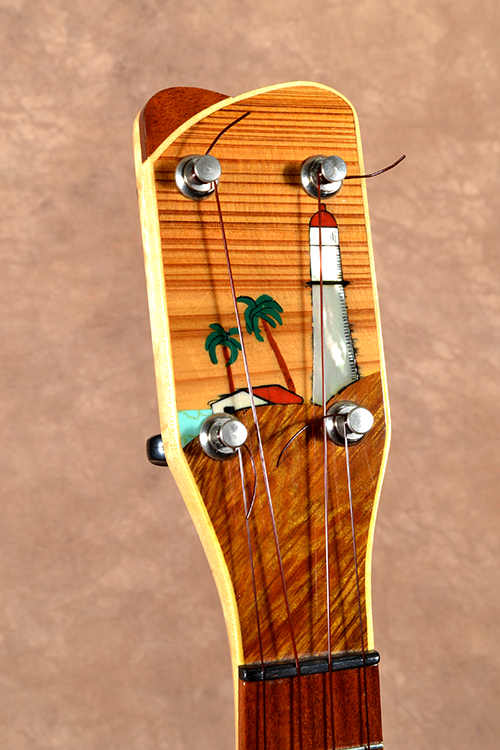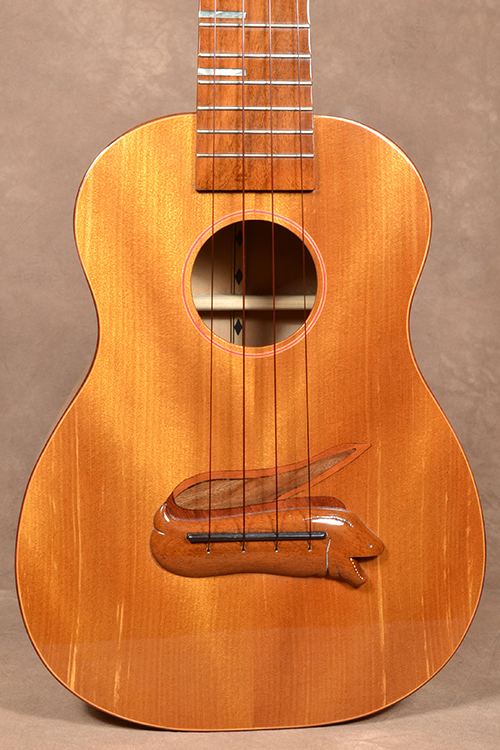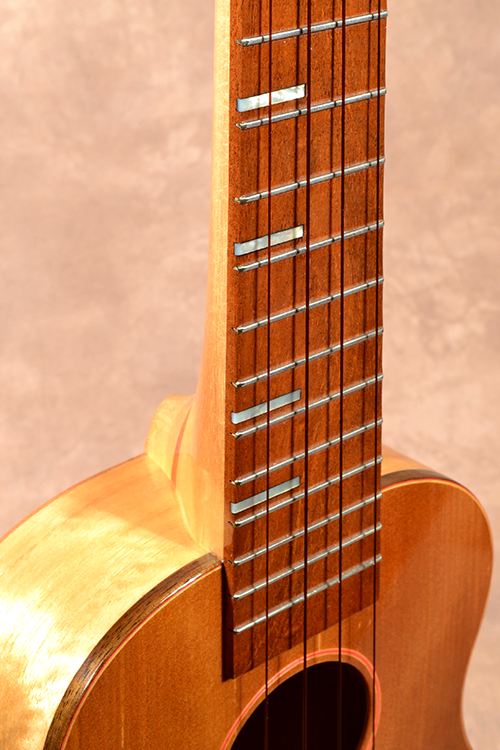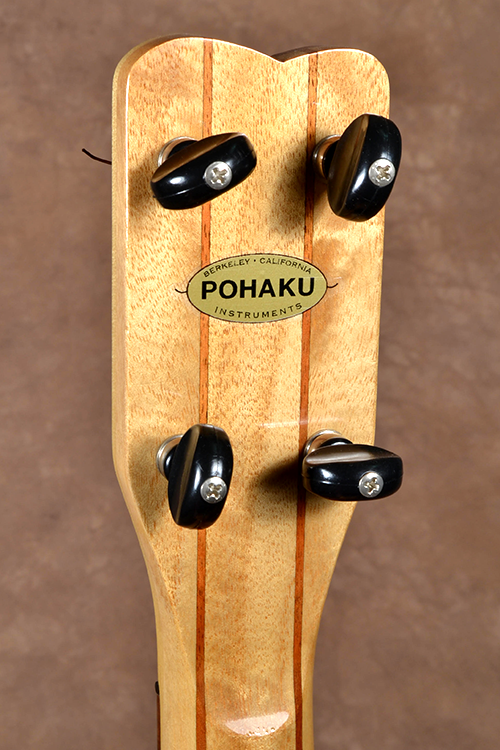 This is an instrument was built over ten years ago and entered it into a Hawaiian Woodshow. It was built (mostly) out of Hawaiian grown woods and has a Hawaiian theme with the Moray Eel bridge and a stylized Diamond Head light house inlay.
Once it was returned from the Hawaiian wood show it hung on our display wall for a little while and then got tucked away, forgotten in storage until recently. We restrung it and was impressed with how it sounds. The soundboard is a piece of the ancient Kauri wood and a few more years of aging really brought this instrument to life.
The Kauri wood is a species of pine that grew and still grows in New Zealand. Approximately 30,000 years ago a stand of these trees sunk into a peat bog where they remained until being unearthed a few years back. At one time I got some of this wood and used it in a few instruments. Radio-carbon-dating has determined the age of this wood.
The body and the neck of the ukulele are Queensland Maple, a species of maple that grows in Hawaii and the fingerboard is Milo wood, another Polynesian hardwood. The top inlay is Mother of Pearl with a background of Pheasantwood and Tsugi Pine, also Hawaiian grown woods.