Title: Bubbles and Gears
Type: Soprano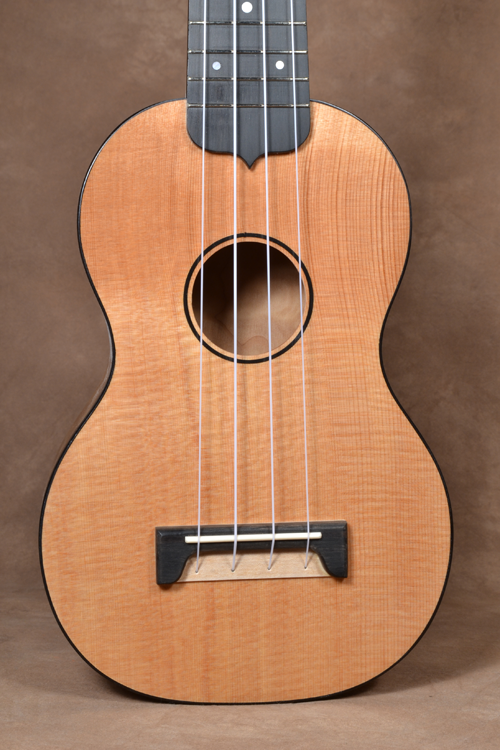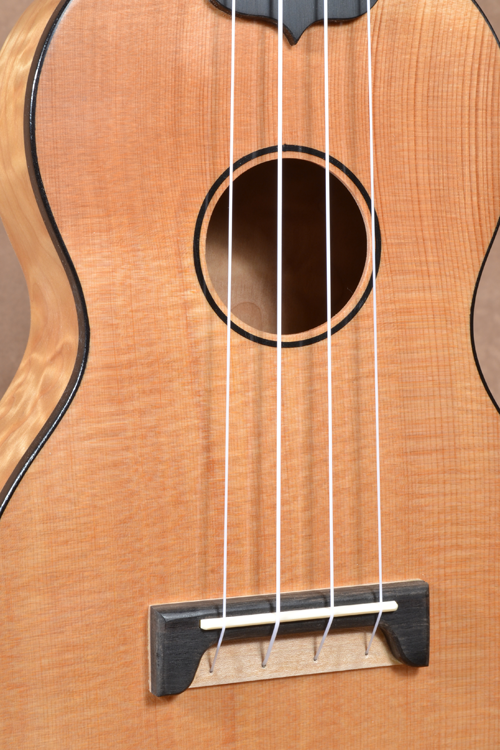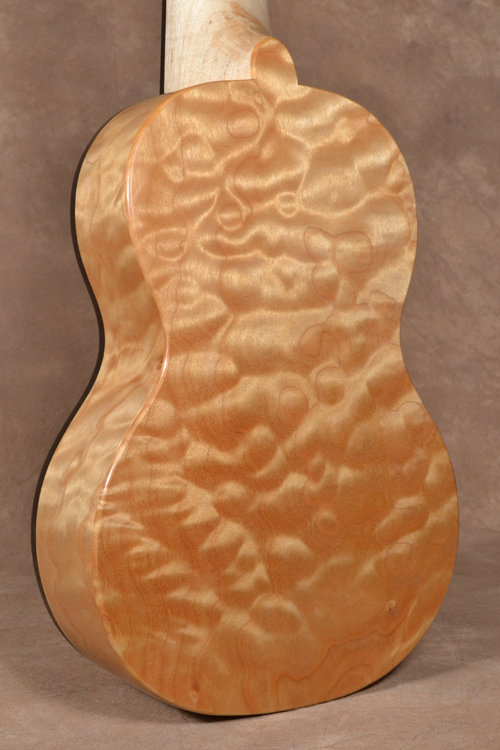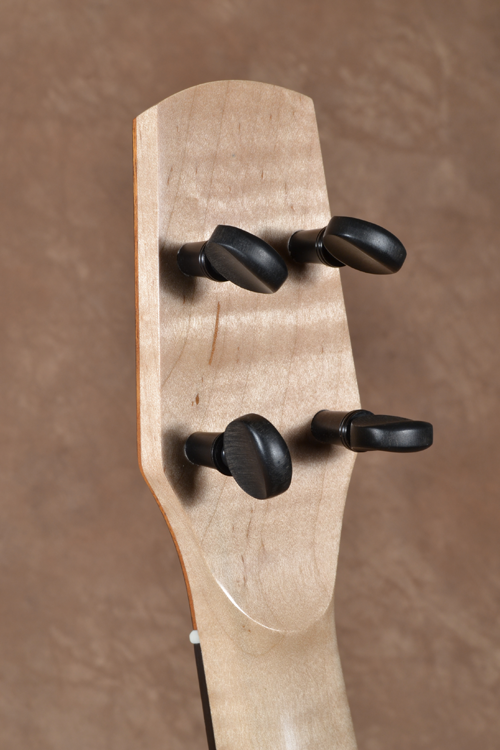 This fine and unique new instrument out of the Pohaku Ukulele workshop is a little soprano ukulele crafted out of a bubbly looking Maple that is Quilted Western Big Leaf Maple from Canada and it is paired with a Sitka Spruce soundboard. The curly Western Big Leaf Maple neck has a genuine little set of watch gears imbedded into the peg-head which is captured behind an ebony veneer cap. The fretboard is also Ebony and uses simple Mother of Pearl dots as position markers. To add to the unique yet subtle styling of the instrument I chose this uniquely shaped bridge. The strings attach to the bridge in a pinless fashion.
A heavy black edge surround and sound hole rosette complete this stunning composition.
The instrument measures about 21" long and weighs about 14ozs.