Title: "Soprano Shield"
Size: Soprano
Number of Strings: 4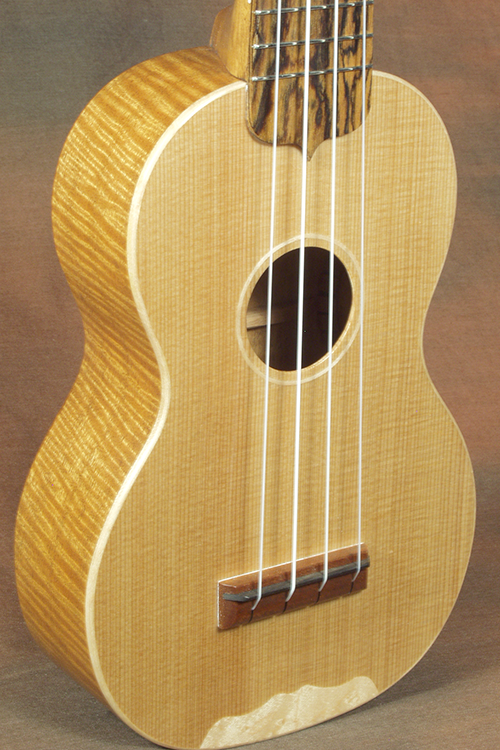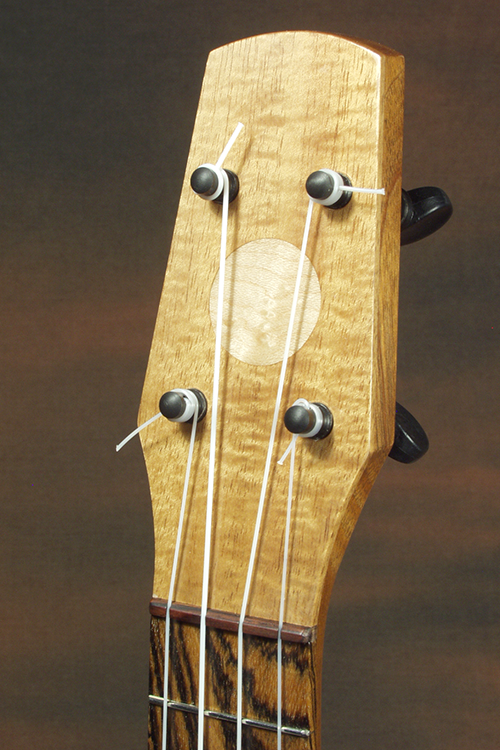 This one sounds so sprightly that it practically wants to leap out of your hands. The soundboard is made out of Larch which is similar in qualities and look to spruce. The body is fiddleback Honduran mahogany.
I inlaid a maple shield at the lower edge of the soundboard, bound the soundboard with a maple strip. There's a thin maple rosette, maple fretmarkers in the Bocote fingerboard and a maple accent inlaid into the peghead. The exceptional Martin soprano design is the pattern for the soprano instruments that I make.
As usual there is the high Pohaku quality to go along with the sound. You'll find every detail of this instrument is excellent; smooth frets, easy playing and accurate intonation. The finish is super smooth and buffed to a glossy shine...
I use Aquila Nyl-Gut strings and Peg-Head planetary geared tuners which have a 4:1 turning ratio. Overall the ukulele measures approx 21 1/2" long and weighs approx 15 ounces.