Title: "Mad Tea Party"
Size: Soprano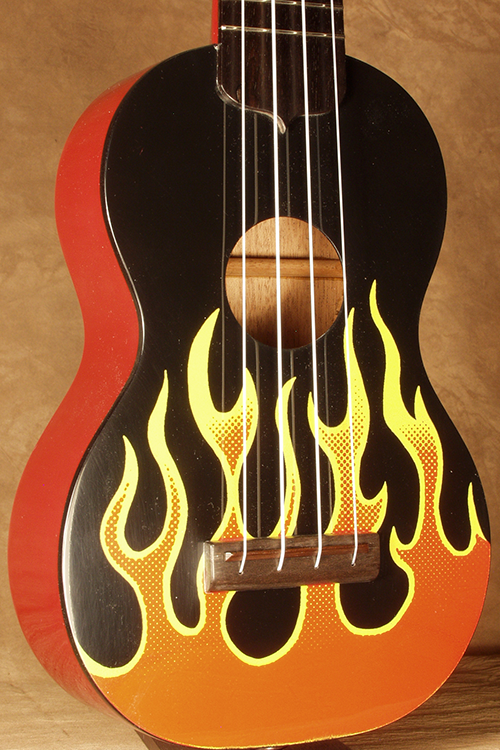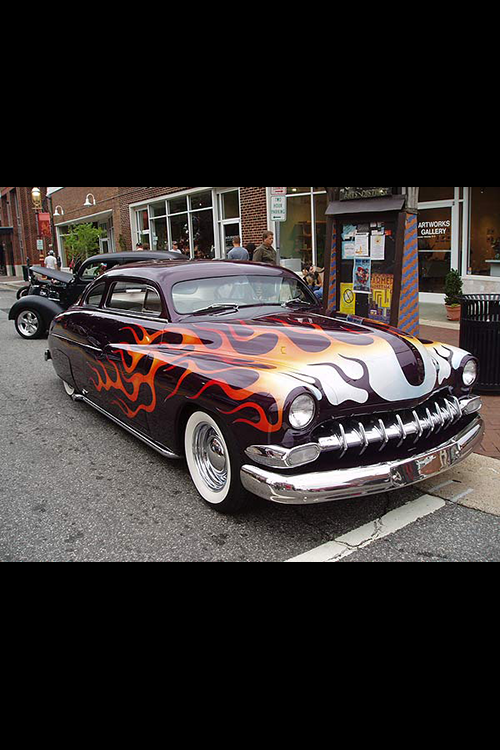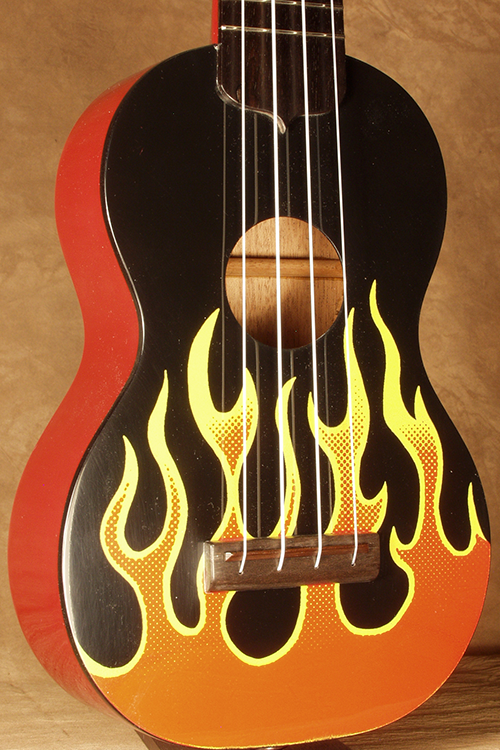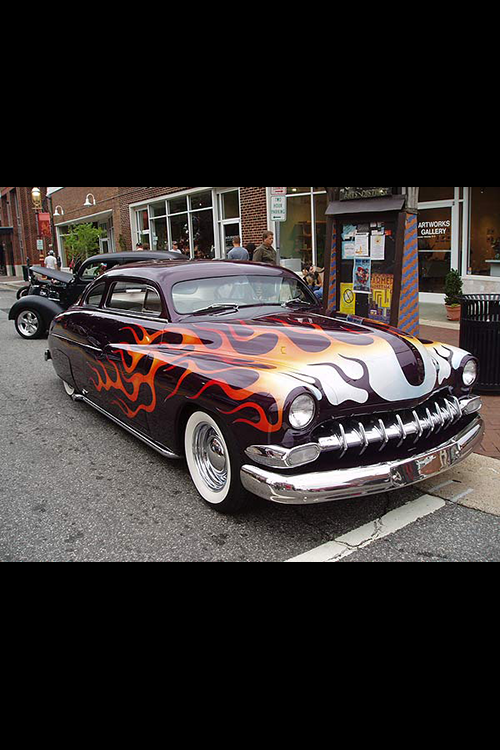 Ami Worthen said that her dream instrument would have flames on it. She gave me a picture of a 50's Hot Rod that had flames on it and said "I want my ukulele to look like this". How'd we do?
Out of Asheville, North Carolina Ami Worthen & Jason Krekel make up the duo of the Mad Tea Party now signed onto the Nine Mile Record label. They bill their music as Ukeabilly, I call it rocking. Jason plays the electric guitar and foot drums while sometimes busting out the fiddle. Ami is on the ukulele and most of the lead vocals.
Sometimes I too am surprised that her high-energy playing doesn't cause her ukulele to self ignite. This is why I built her soprano ukulele and coated it with a special fire retardant. Hot!