Title: "Aero"
Size: Soprano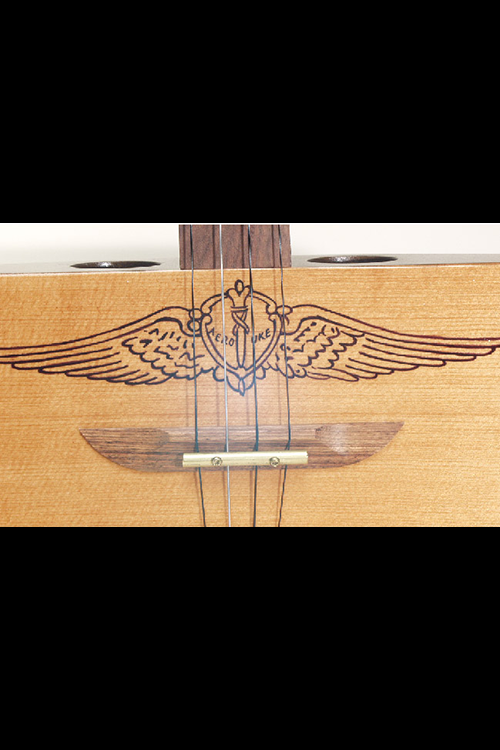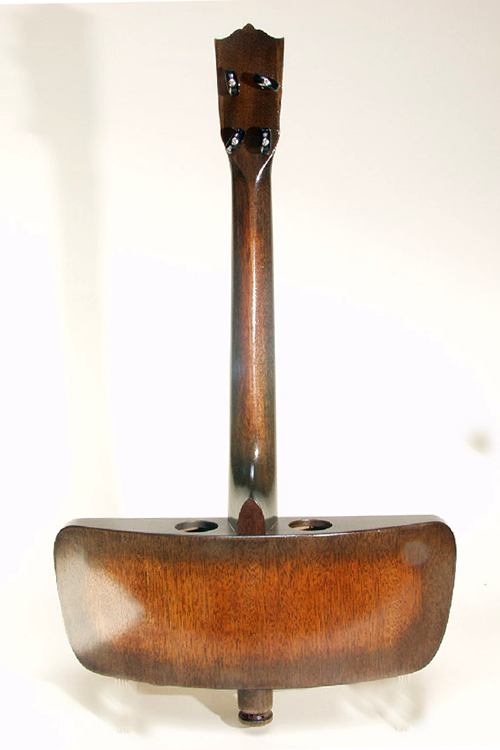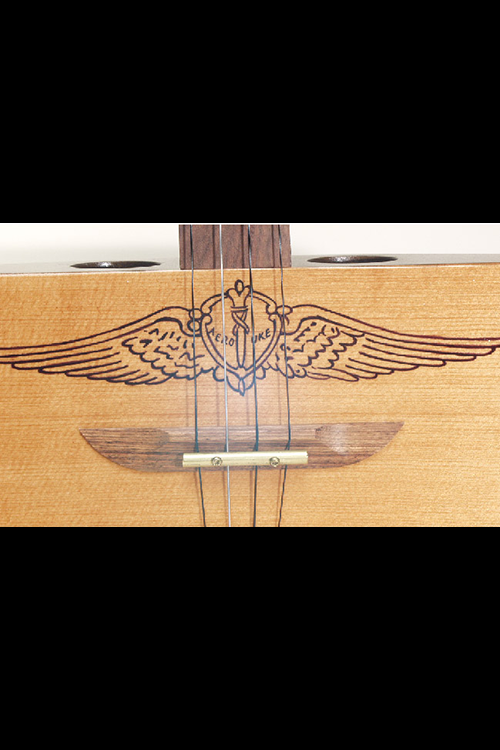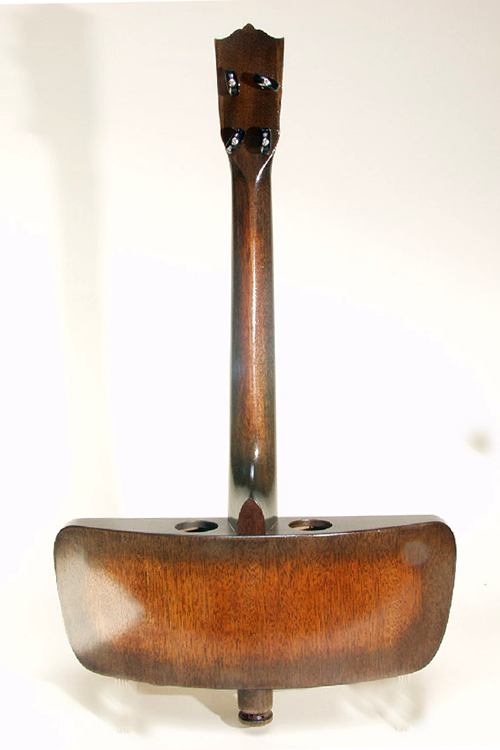 Following Charles Lindbergh's historic trans-Atlantic flight in 1927 and the craze that followed it in America it wasn't surprising that American manufactures were churning out goods completely unrelated to aeroplanes but freshly tied in with the aeroplane.
Surprising however was the ingenuity of the Harmony musical instrument company to create a ukulele that not only (somewhat) resembles an aeroplane but actually plays well and sounds good.
I borrowed an original from a collector and after measuring all of its dimensions tooled up to build an accurate reproduction of this historic instrument.