Title: "Faux Barnyard Find"
Type: Concert 10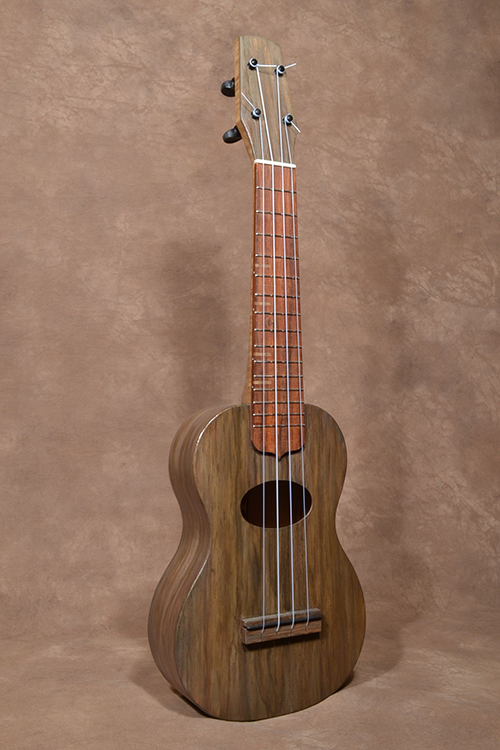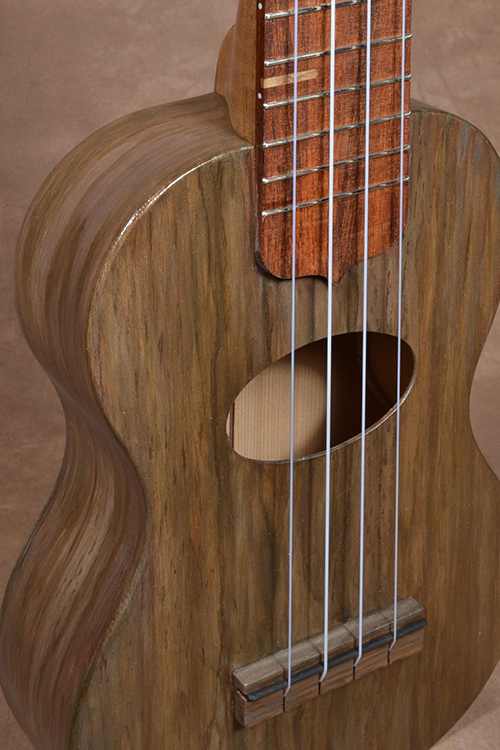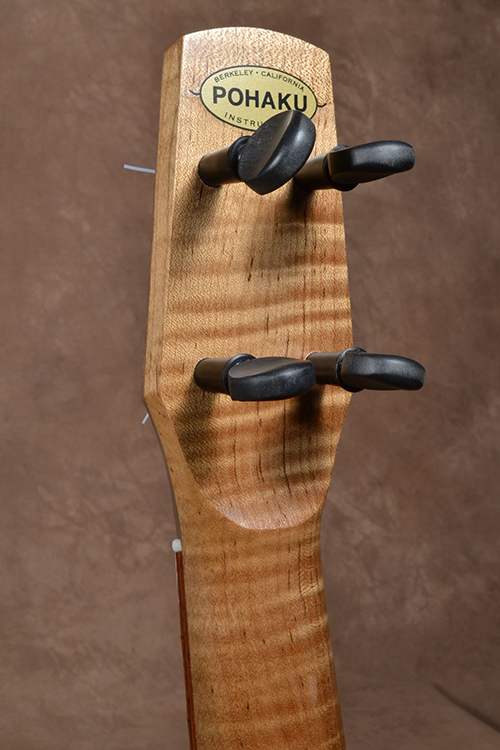 Intended to look like it was found in Farmer Raymonds Barn this is instrument's body is built out of new Vertical Grain Fir and faux finished by artist Robin Cooper to look like antique wood. There are just a couple of thin coats of semi gloss lacquer over her acrylic painting to seal and protect the faux work. The neck is a vacuum roasted Curly Maple wood that is finished in a normal smooth fashion. The roasting of the wood (not done by me but by professionals who make this their business) makes the wood look aged but it is not.
On top are peg head 4:1 planetary geared tuners and a piece of rosewood was chosen for the fingerboard that is appropriately mottled and streaked and funky looking to match the rest of the instrument.