"Tree & Vine" - Baritone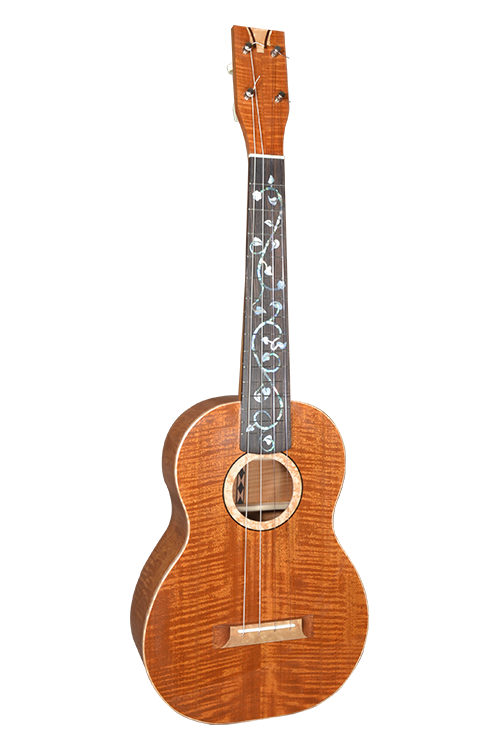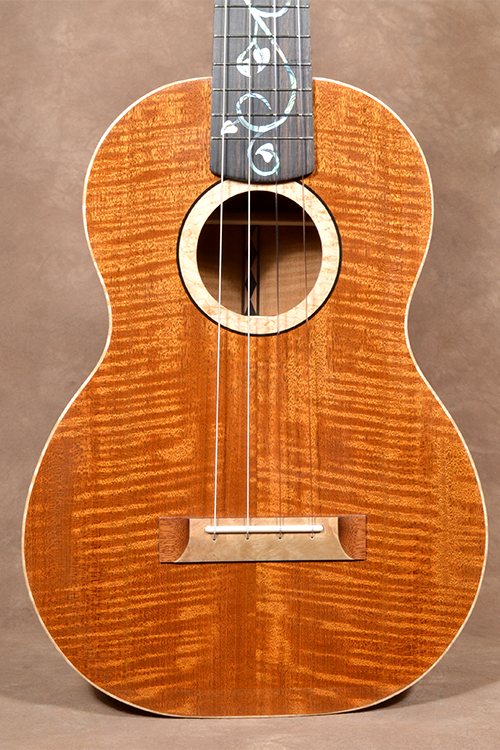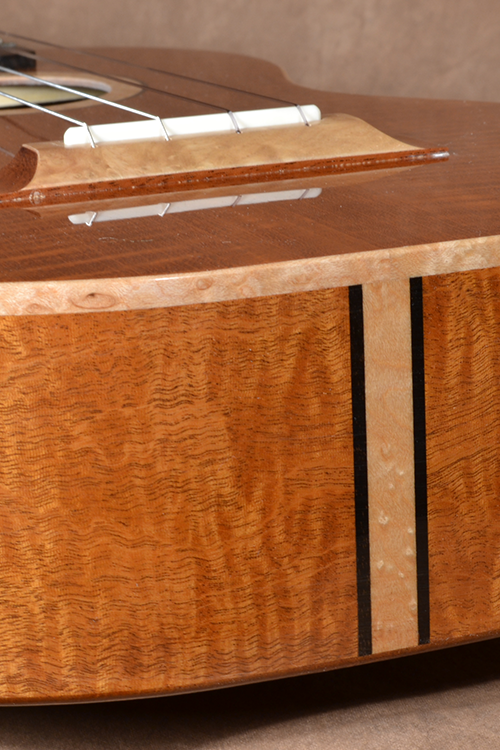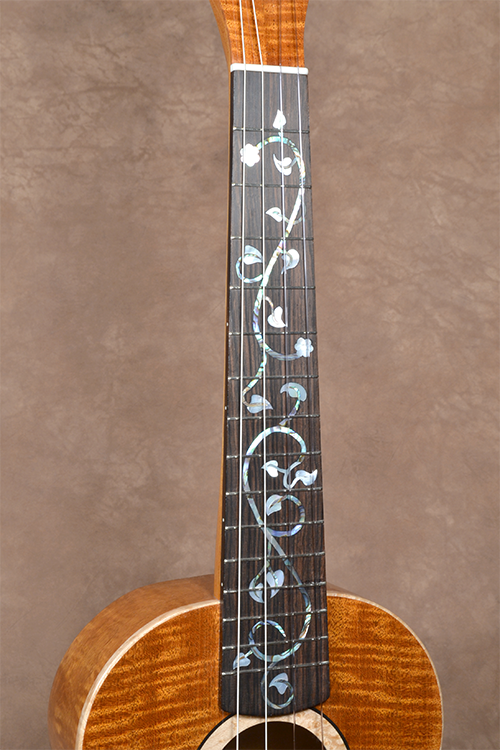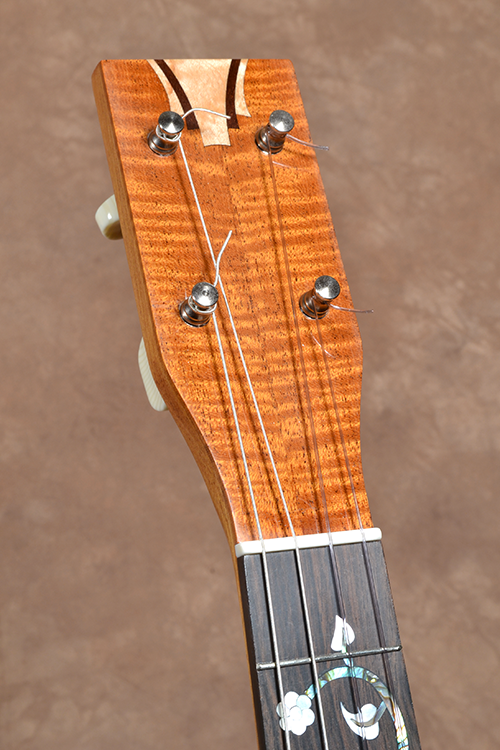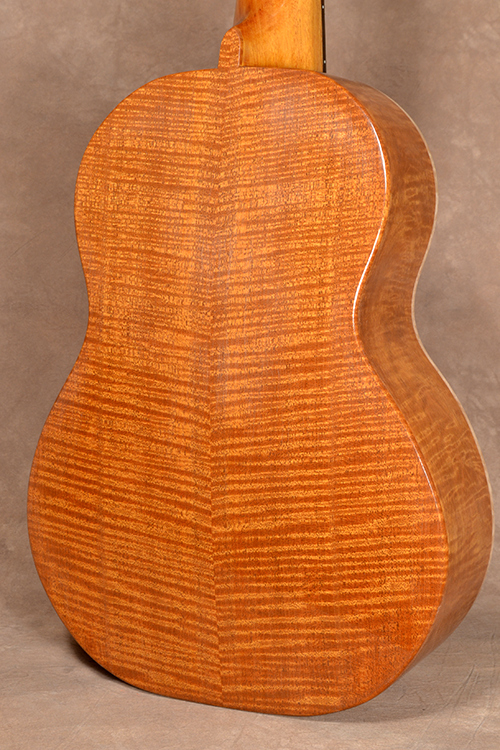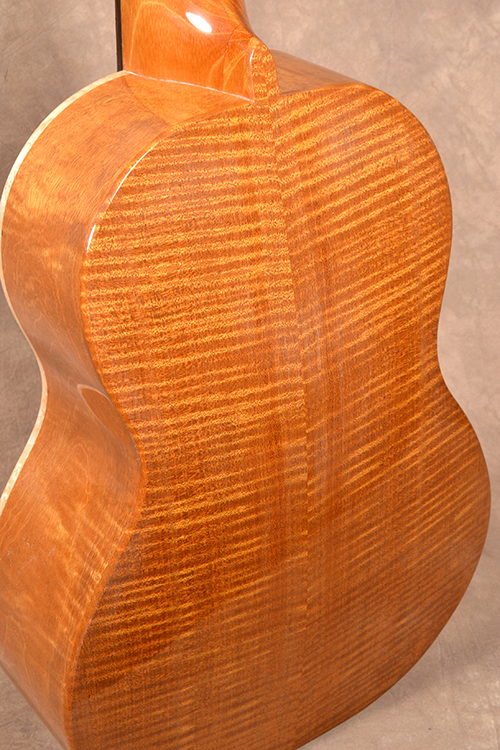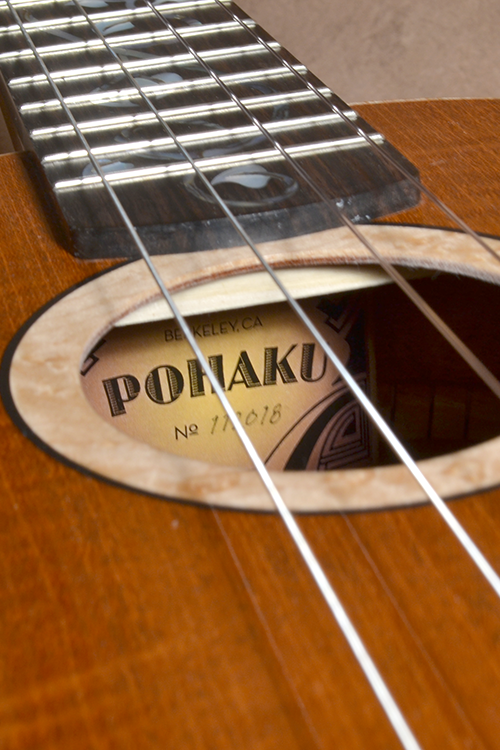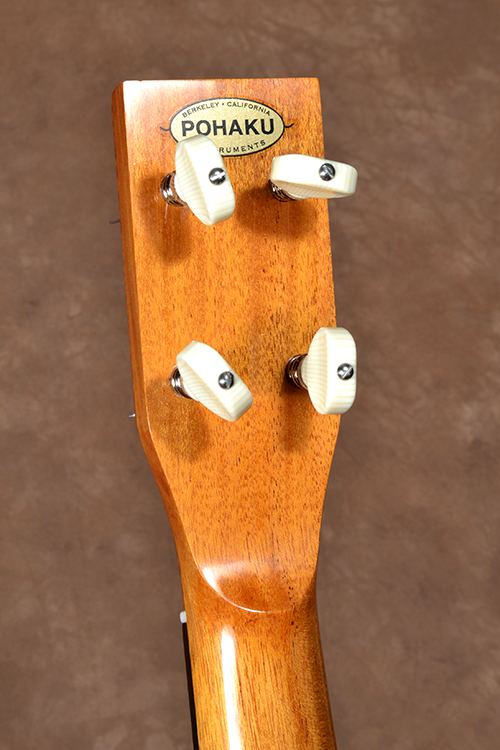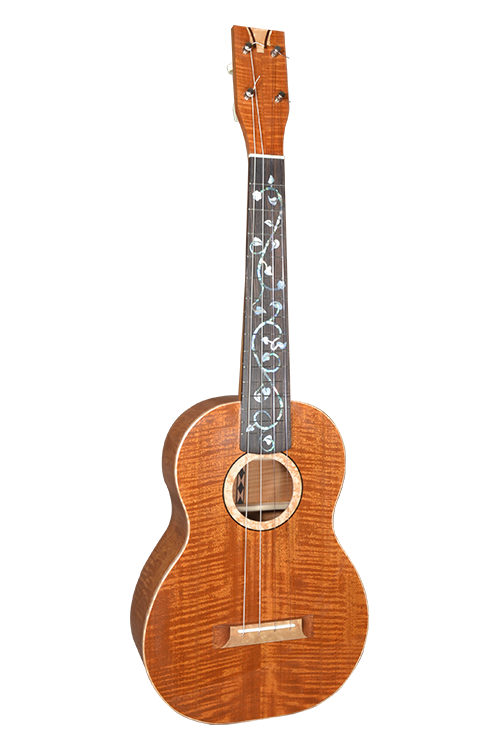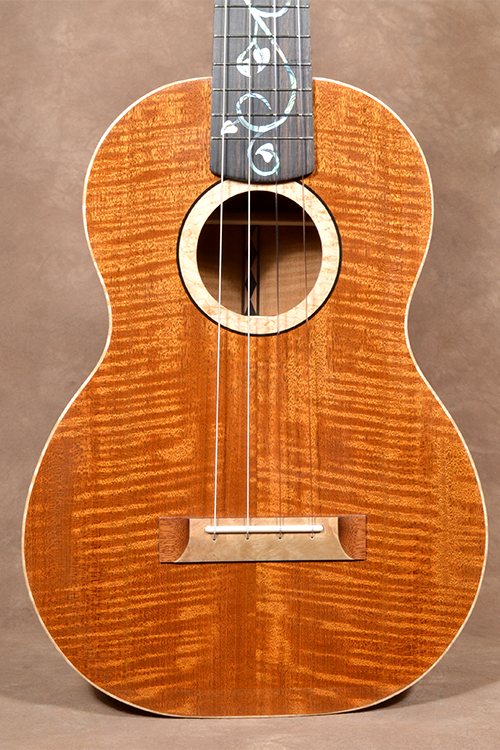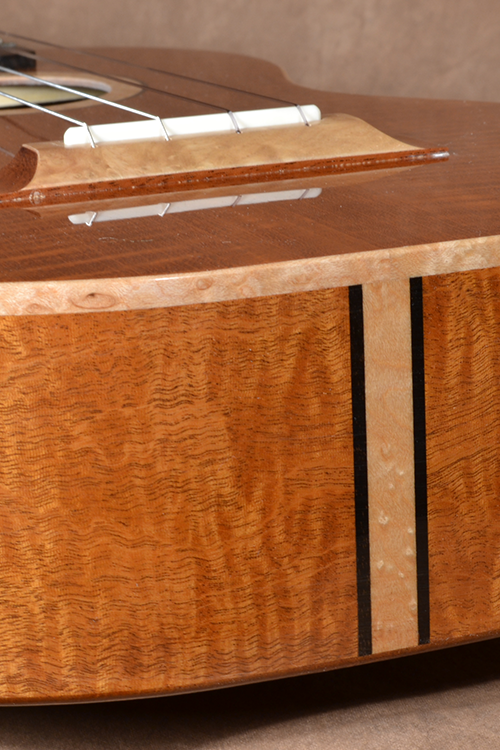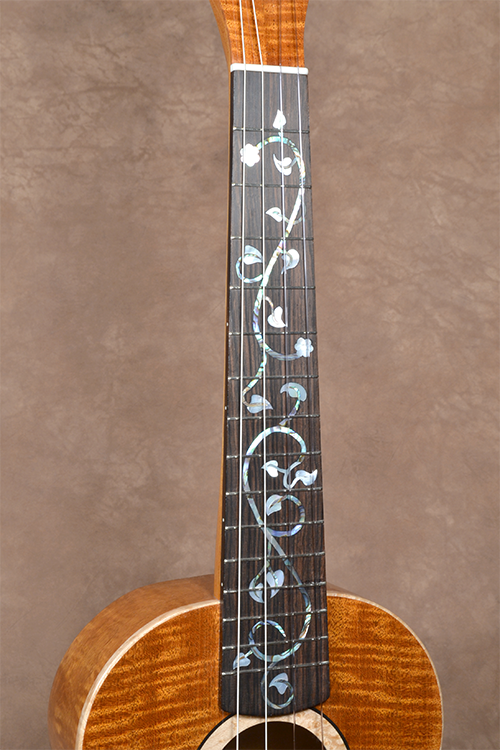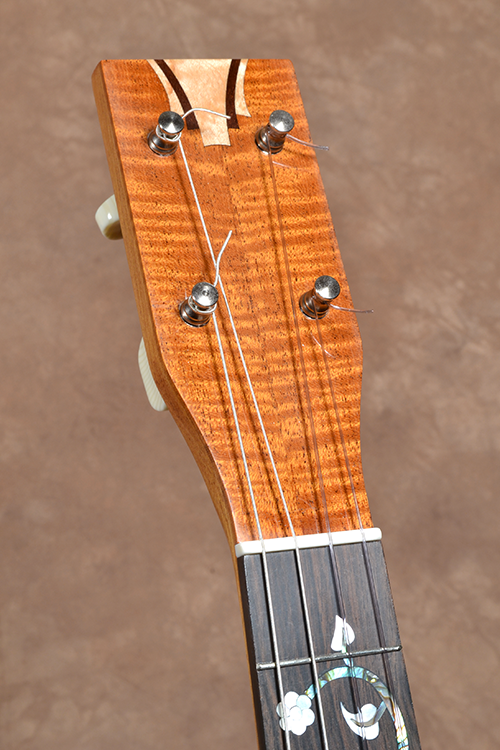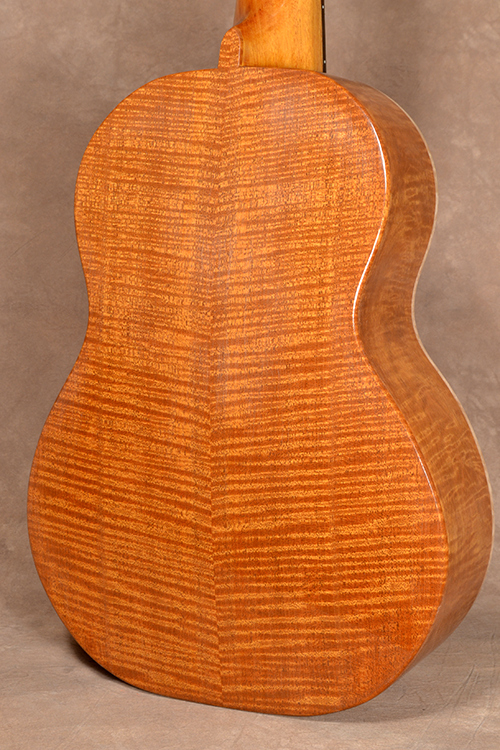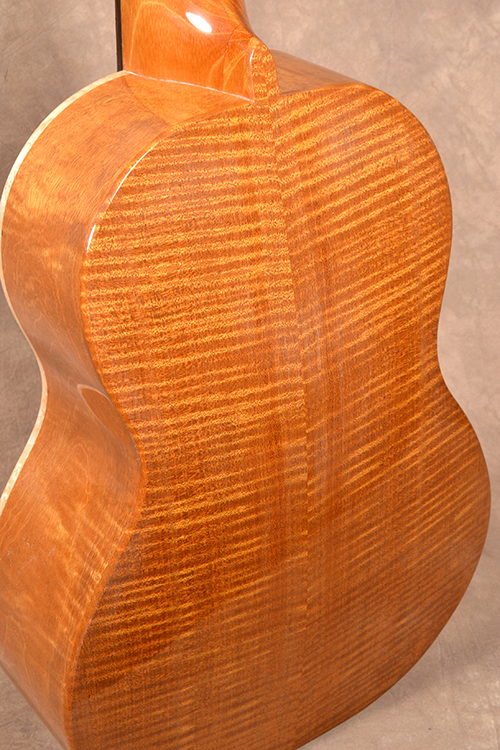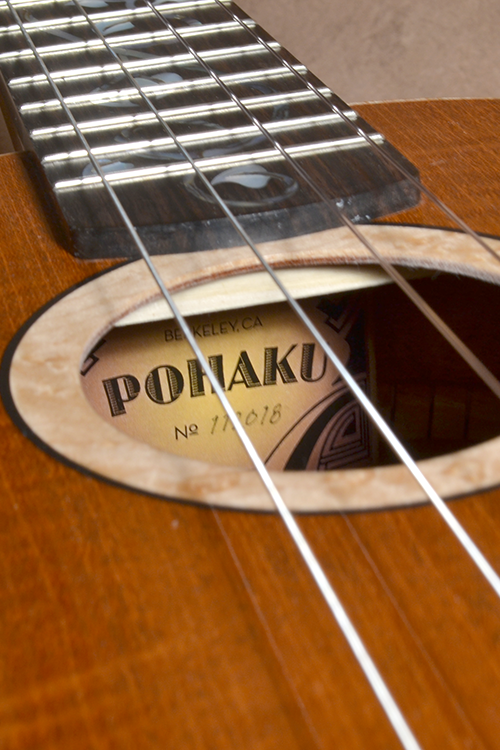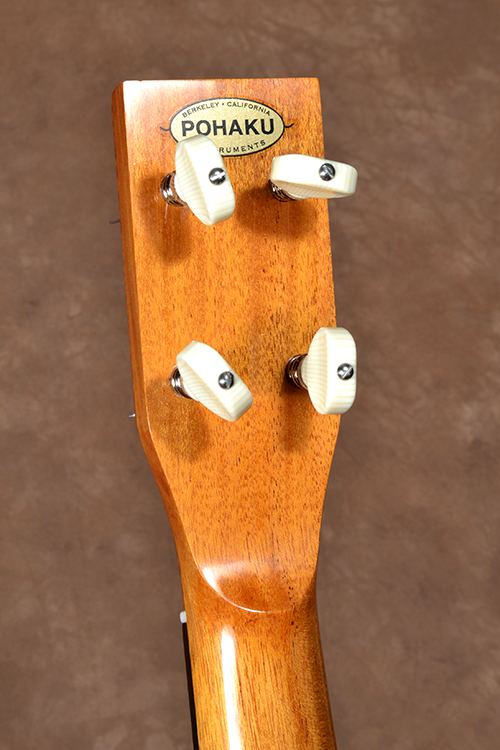 "Tree & Vine" - Baritone
Tree & Vine is an exceptional Baritone instrument is made of very curly and sonorous Honduran Mahogany, similar to the curly Mahogany from 'the Tree'. Honduran is our favorite wood to enhance deep resonant tones favored in Baritones. Mahogany is both pretty and sonorous, as well as rare and hard to come by.
Tree & Vine showcases stunning selections of wood further enhanced by its intricate vine inlay with hints of Maple accents. The sound hole rosette, the edge binding, the Bridge and the small Art Deco Peghead inlay all have Birds-Eye Maple as their main element. The ebony fretboard's vine inlay is made both of white mother of pearl and Paua Abalone.
This is a 19" scale length Baritone instrument with the D-G-B-E tuning and smooth and easy tuning is done with a set of 4:1 planetary geared #844 Peg-Hed tuners. The set-up and action make the playability of this instrument phenomenal! Tree & Vine's sweet warm baritone sound is beautiful.
As usual, fit and finish is Pohaku approved. Attention to every detail is meticulously monitored and the finish is shiny and silky smooth. We don't make many baritones, so if you're in the market for an amazing Bari, don't miss out on this special "Gold Label" series Pohaku instrument.
The ukulele comes with a hardshell case. It is approx. 29" long and weighs about 26 ozs. Price is $1,750 plus sales tax in Calfornia. Shipping is $50 to the mainland U.S.
(For international shipping, please email us directly to make special arrangements, or we'll simply contact you after check-out.)