Title: "Ancient"
Size: Concert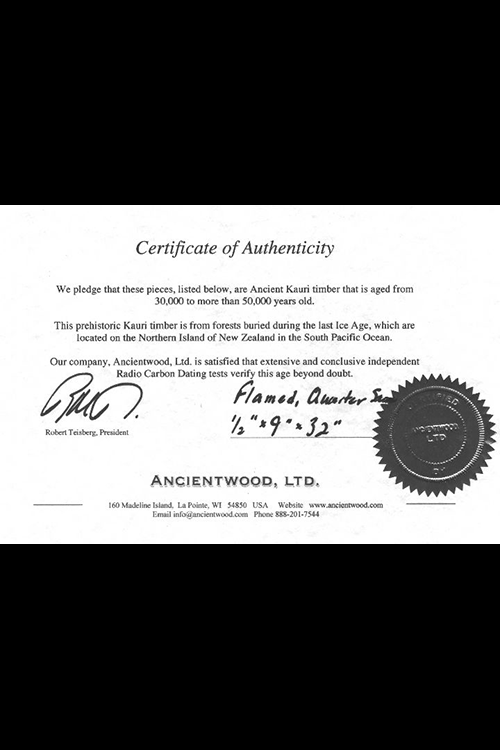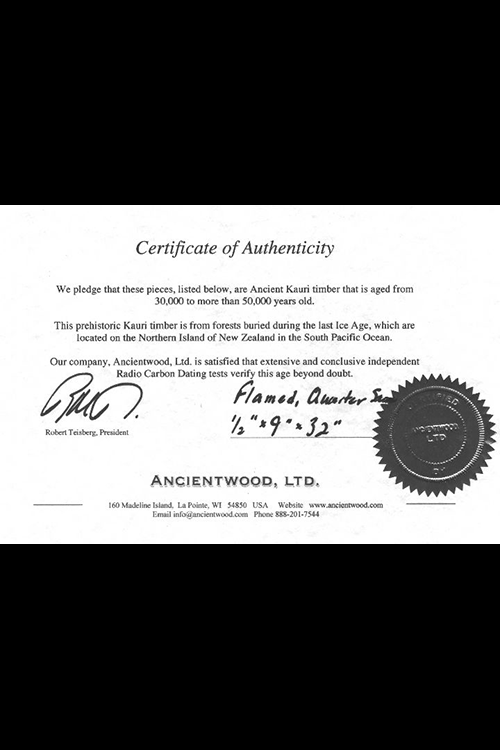 Sunken in a New Zealand peat bog for eons has been a stand of Kauri wood; a species of pine which currently grows in New Zealand.
Ancientwood Company has been salvaging wood out of the bog it's rested in for, according to their radio carbon dating, 30,000 to 50,000 years! That's old wood!
An ancient Hawaiian petraglyph design had to be inlaid into the peghead of the instrument and this lovely old concert size ukulele now resides with Bruddah Bu. Check out his 'Ukulele Heaven" website for all good things ukulele.